This French owned eatery is a definite gem, serving up French savoir-faire on South Beach since 1988. The best and freshest gourmet sandwiches are what they are best know for and keeps people lining up in front of this small sandwich window bar that oozes with style along with their infamous French vinaigrette.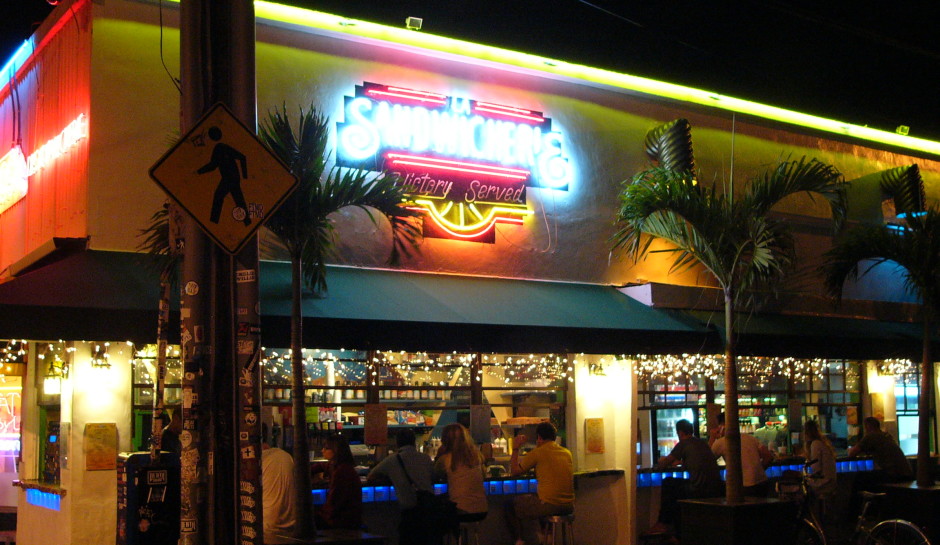 However, don't let the laissez-faire style fool you. The place runs like a well oiled machine. The service is great and fast and well worth watching your single sandwich artist work his magic as he rapidly assembles all of the sandwiches and salads himself.
The neon sign reads, "Victory Served", and that they certainly do. Their stacked up sandwiches and loaded colorful salads are packed with freshness that will leave you feeling like a "Champion". No surprise that these guys have been winning the crowds over, night after nigh,t well into the morning hours (5am).
Great smoothies and shakes are also on the La Sandwicherie menu. Situated just west of Collins, on 14th street, it"s a must, for anyone visiting South Beach.
http://www.lasandwicherie.com/sobe/index.html
WillOnSoBe